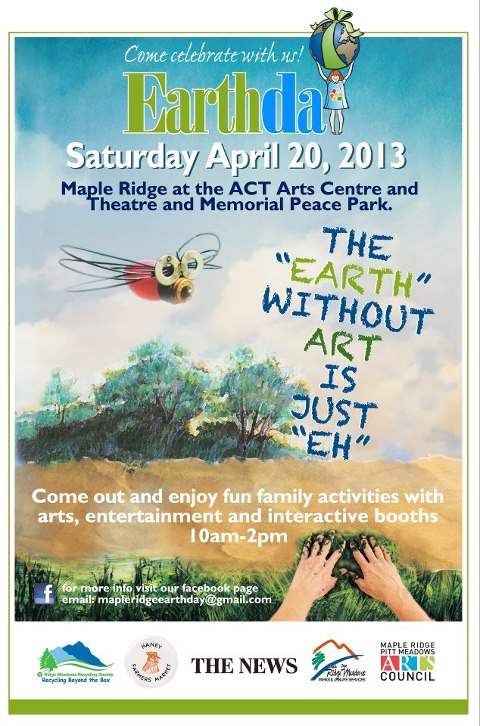 This Saturday marks the first Haney Farmers Market (Maple Ridge's market) of the year and we'll be there! It coincides with Maple Ridge's Earth Day events, so although the market is our favorite part of the event, there will be lots of other things to see and do as well, including listening to our very own Chris Moerman play some live music!
It's early in the year so we won't have a huge number of edibles at our table, but we will have a few freshly-harvested things to munch on, some potted plants for you to add to your own garden, and some chemical-free cut flowers for your kitchen table. Here's what you can expect to see at our booth this Saturday:
fresh herbs, including lovage, chives, mint, sage, and oregano

kale
nettle leaves (if Chris doesn't eat them all first!)
pac choi
yu choi sum
potted kale starts
potted swiss chard starts
onion starts
potted comfrey
cut tulips
The market will run from 10am-2pm, alongside the Earth Day events, at Memorial Peace Park on 224th in Maple Ridge. We hope to see you there!