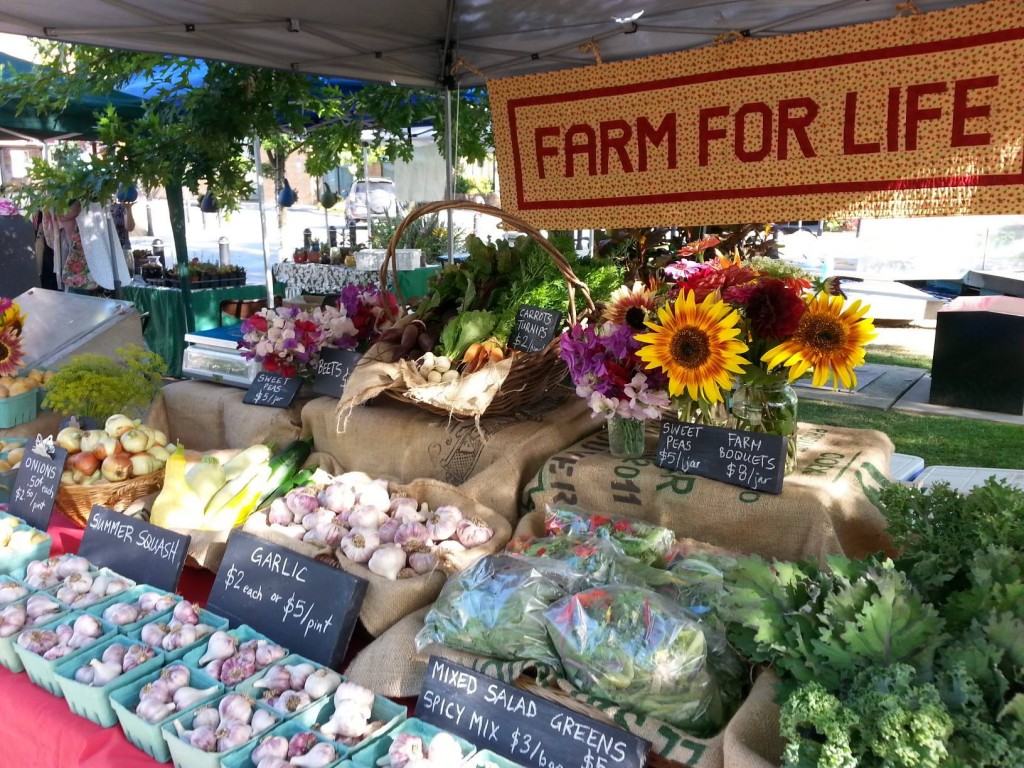 With the completion of the project, we are no longer growing fresh vegetables, flowers and herbs to sell. However, for those interested, here's what we did offer while we were running the Farm for Life market garden business:
Everything we sell is hand-sown and hand-harvested by us in Maple Ridge, BC.
Our produce is non-GMO, grown naturally, and free of chemicals and pesticides.
As much as possible, we grow from organic and open-pollinated seeds.
We use permaculture design practices, growing our produce in a way that benefits the environment and all life that depends on it.
We sell our produce every Saturday at the Haney Farmers Market from May – October. The market is located on 224th St. in Maple Ridge between Dewdney Trunk Road and Lougheed Hwy. Hours: 9am-2pm.