The Farm for Life Project was a permaculture-inspired, food-growing and homesteading experiment undertaken by four friends in Maple Ridge from August 2010 – October 2013. Our goal was to transform 2.5 acres of land into a flourishing, environmentally sensitive, small working farm and garden because we believed (and still do!) that a healthy future for our community and the planet will require re-localization of food production and economies. We're pretty sure the small organic mixed farm will be an integral part of food security in the post cheap-oil age, so we used principles of permaculture and a respect for healthy living soil to see just how much could be produced on 2.5 acres by a bunch of novices.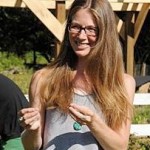 Jocelyn Durston dedicated herself full time to the farm project during the three years that it ran. She was instrumental in making the idea a reality from the very beginning, and she managed and maintained the Farm for Life website and social networking sites, took care of the daily animal chores, and could be found building garden beds, starting seedlings, and scheming up ways to make the farm prettier on a daily basis. She also co-managed the Farm for Life market business with her partner, Chris Kasza. Before moving to the farm, she studied sustainable agriculture in university and spent five years in office desk jobs. In the spring of 2010, she decided it was time she trade in her suits and heels for jeans and rain boots and began looking for some land she could camp out on. Turns out her best friends were looking for someone motivated and energetic to help them build their dream farm in Maple Ridge, B.C., so they invited her (along with her cats, Fergus and Lola) to move onto the land in exchange for some good honest labour (which she loves!). Jocelyn has completed an Introduction to Permaculture course through Big Sky Permaculture and began working on her Permaculture Design Certificate through Gaiacraft in 2013.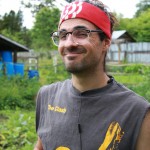 Chris Kasza moved to Maple Ridge in March 2011 to pursue an opportunity to engage more actively his interests in food security, biodiversity and sustainability issues. He moved onto a property in Silver Valley to create a working and demonstration market garden before moving to the Farm for Life property in June 2012 where he partnered with Jocelyn to grow food and sell it through the Haney Farmers Market. Chris has worked on several ecological agricultural projects, including the Earthworm Housing Coop in Herefordshire, England, The Ark Farm in Tiverton, Ontario, and Everdale Organic Farm & Environmental Learning Centre in Ontario. He completed his Permaculture Design Certificate at Lost Valley Educational Centre in Oregon, the Organic Master Gardener certification from Gaia College, and a Permaculture Advanced Teacher Training certification at OUR Ecovillage on Vancouver Island.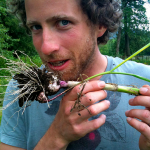 Christopher John Moerman moved to the piece of land that hosted this project when he was 10 years old. Shortly after, he bought his first pig. He bred and raised pigs for a few years until he got busy doing other things that teenagers do. At 19 he moved away, went to university, and spent a number of years in the music industry playing in a rock band. More recently, after having come full circle, Chris, his wife Julie, and their son, Kai, are back on the acreage of his childhood. He has gained a new appreciation for the miracle of life and growing things. He was excited about pursuing this idea, especially in the context of permaculture and resilient communities. He has taken an Introduction to Permaculture course through Big Sky Permaculture, has completed the Organic Master Gardener certificate through Gaia College, and is currently completing his Permaculture Design Certificate from Gaiacraft.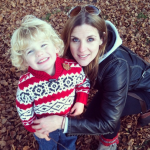 Julie Clarke married a rock star and ended up with a farmer. And she couldn't be happier. The unique project living situation was rooted in deep values about family, community and how to live your intentions. For a significant portion of her childhood Julie lived on a hobby farm where she watched her dad create gardens, make 'poop soup' and raise chickens, sheep and ducks. To try her hand at it herself brought much delight to her family and friends who had a hard time envisioning her scooping coops. Who are we kidding. She didn't really shovel. But she did make sure none of the bull variety made it onto the farm. Her presence was known through endless provision of French press, unwavering honesty and a strong inclination towards biting off more than she could chew. Julie loves her job as a teacher in the local school district (where she is also the volunteer manager of the school community garden), and loves raising the most active child on the face of the planet.